Take your English studies everywhere with your smartphone!
Through personalized content recommendations and additional speaking practice, Ola provides ELL students with what they need to take their English learning to the next level.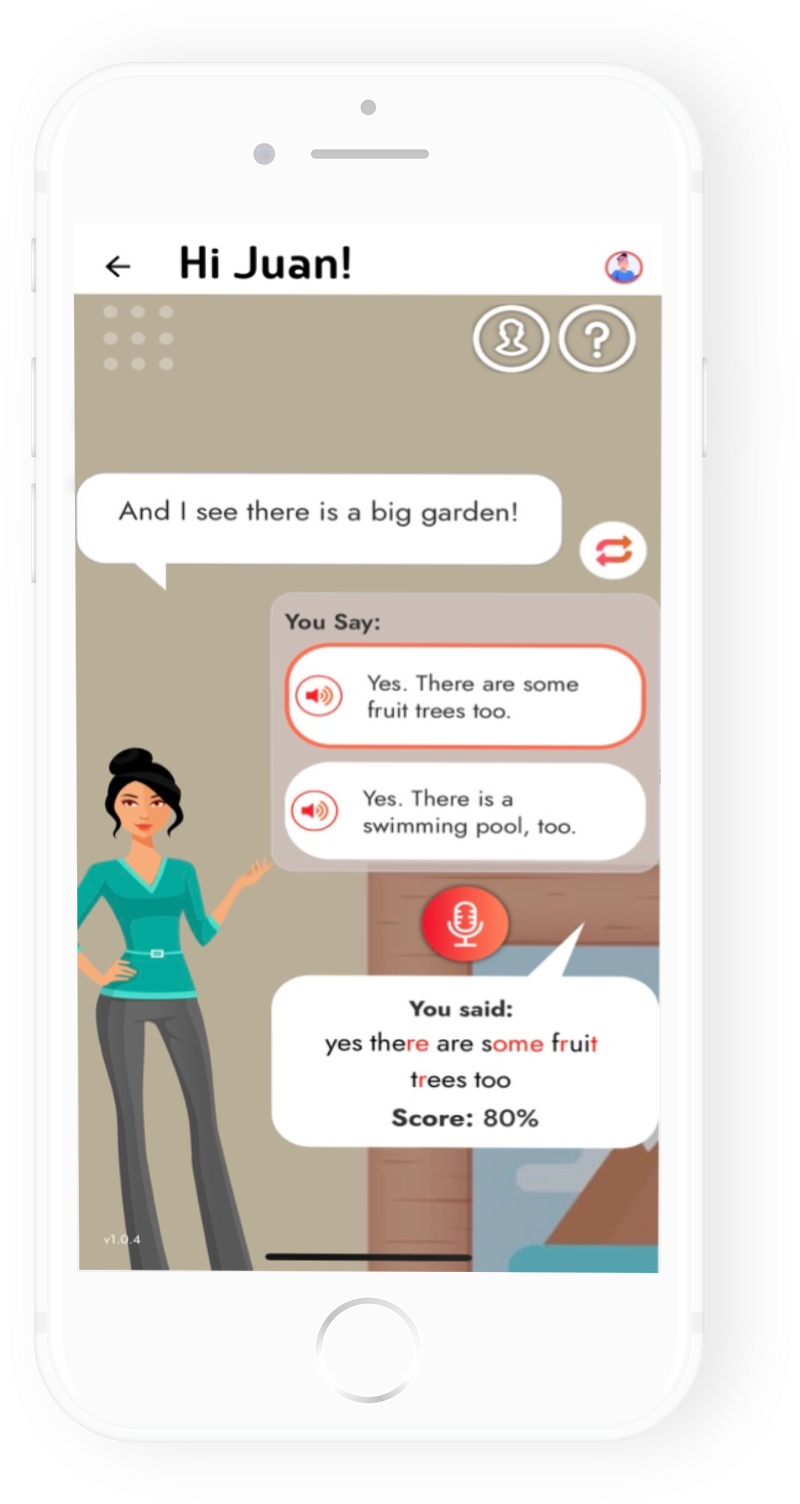 Boost your CONVERSATION skills
Each dialogue offers the possibility to choose different answers, building a unique story that provides over 100 hours of speaking practice.
Students select their skill level, avatar, and start speaking to receive colour-coded feedback with a score, indicating where they did well and where they can improve.
Improve your PRONUNCIATION skills
Choose from over 40 topics to listen to a native speaker pronouncing common phrases correctly. 
Then record yourself and receive immediate colour-coded feedback, indicating where you can improve.
Practice as many times as you like and see how you improve over time!
Ola uses one of the largest digital language education content libraries in the world to deliver effective and practical learning exercises on the go. With a mobile-first approach, Ola caters to the convenience that modern learners expect from their mobile devices with or without an internet connection.
Personalized exercises
Powered by iTutor, ola offers personalized content tailored to your individual needs.
Speech Analysis
Advanced speech recognition technology provides phoneme-level feedback.
Real-life Content
Learn common expressions and engage in dialogues based on real-life experiences.
Engaging activities
Dozens of different engaging exercises designed for your success.
Conversation skill booster
Converse in English with an avatar to gain confidence before facing real-world conversations.
Track Progress
See real-time reports to evaluate your progress and see how much you've improved.
Like learning how to surf a wave in an ocean, Ola will help you progress your English skills progressively, resulting in an unforgettable, rewarding educational experience.



Lessons and grammar points

Learn from your smartphone
"Learning another language is not only learning different words for the same things, but learning another way to think about things."
– Flora Lewis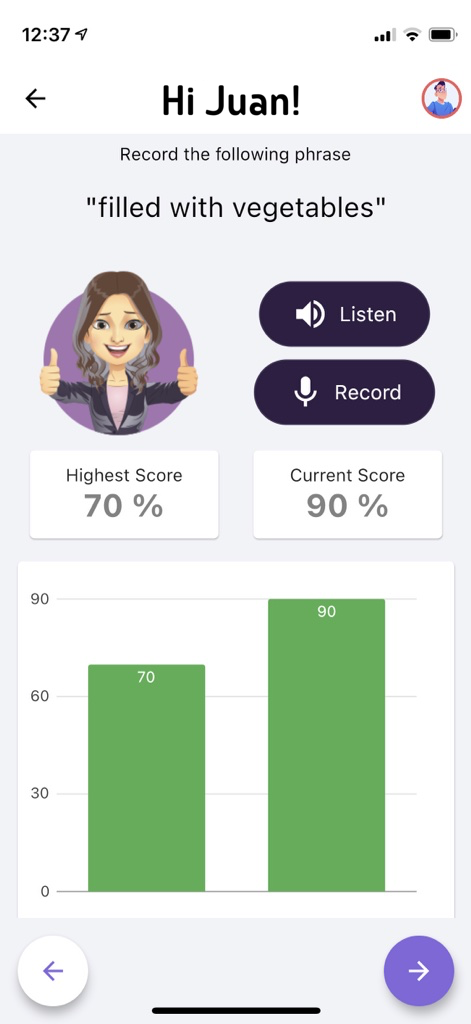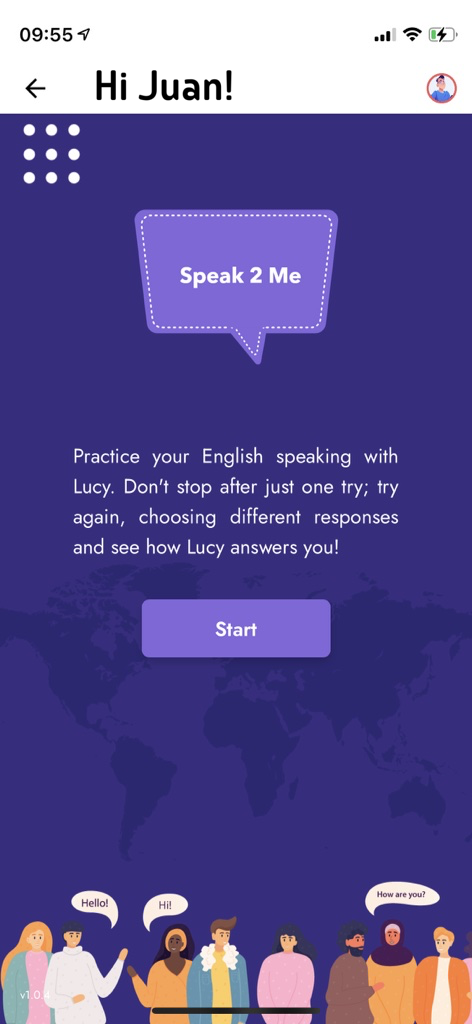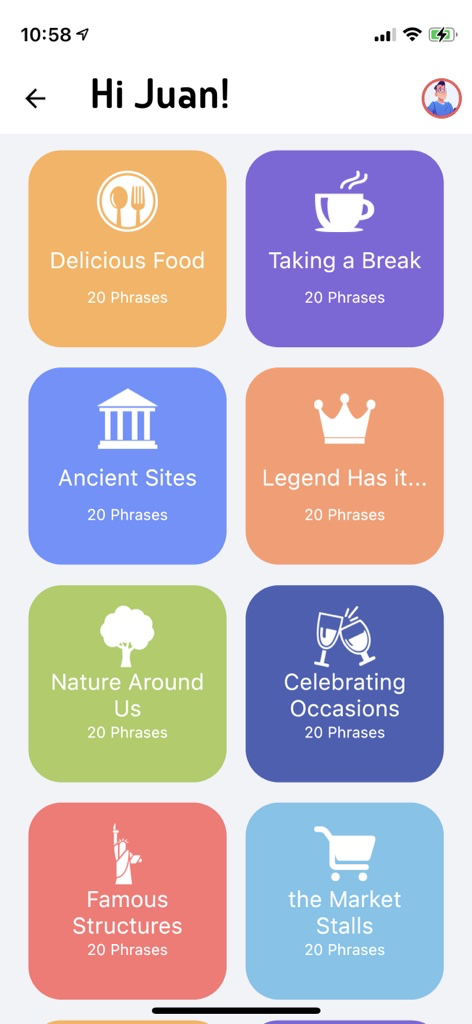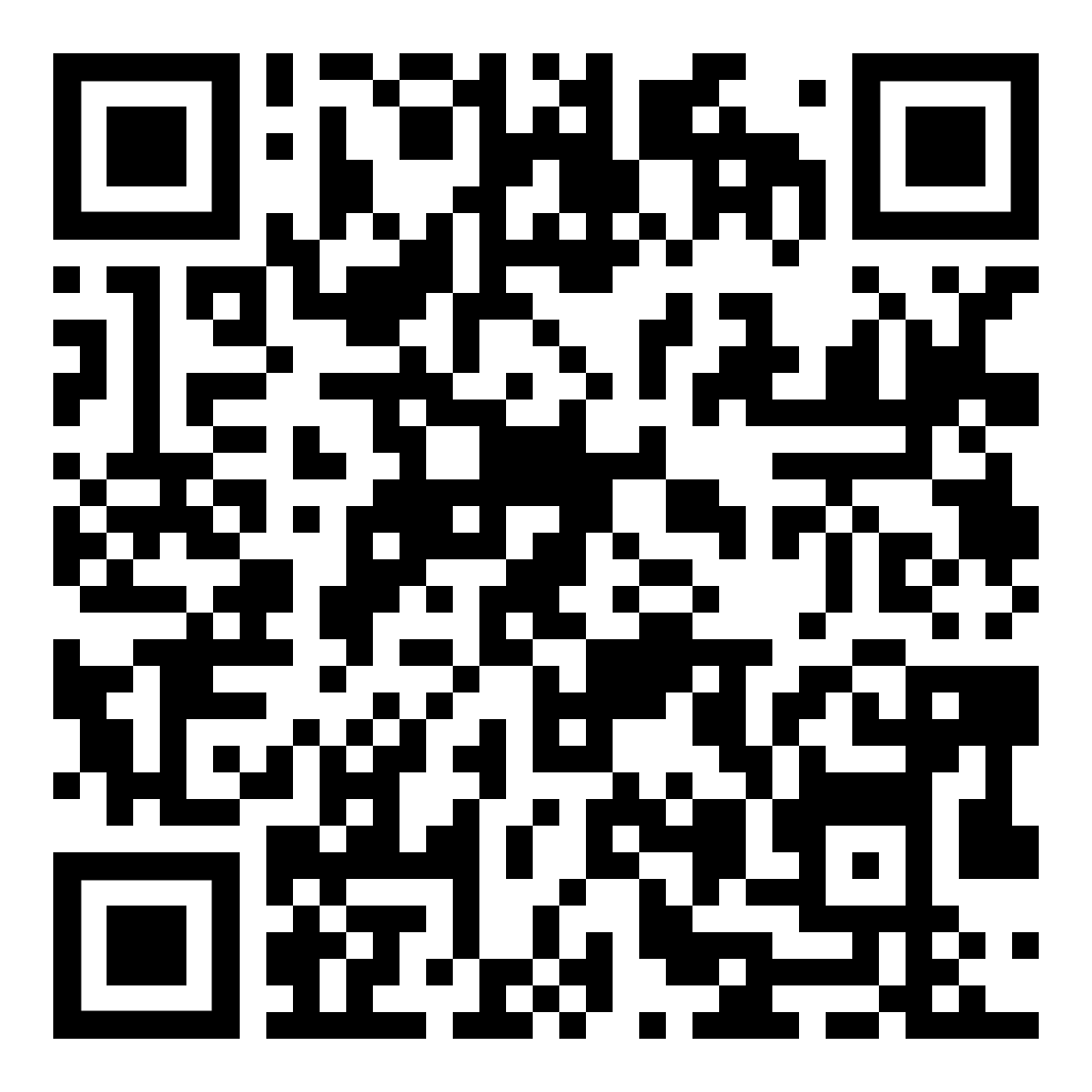 Scan the QR code to
download the APK and
install it on your smartphone.